CELEBRATING 25 YEARS!
---
SAVE THE DATE – THE 2017 CSEB CONFERENCE
May 30 – June 2, 2017
The Banff Centre, Banff, Alberta
For more information contact secretariat@cseb.ca
---
THE 2016 CSEB STUDENT CONFERENCE – EARLY BIRD REGISTRATION CLOSES APRIL 15!
June 8-10, 2016
University of Manitoba, Winnipeg, Manitoba
The CSEB Student Conference will be partnering with the Canadian Student Health Research Forum (CSHRF) for Student CSEB 2016.  
CSEB unique events (workshops, student posters and presentations, dinner) will be on June 8th and June 10th. On June 9th, we'll be joining the CSHRF conference for their symposium.
For more information contact csebwpg2016@gmail.com or visit http://umanitoba.ca/outreach/conferences/cseb2016/.
---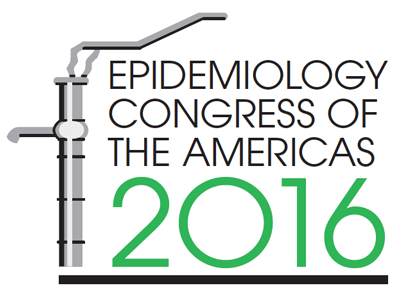 June 21-24, 2016 – Hyatt Regency Miami, Miami, Florida
***Meeting registration, hotel accommodations, and program details are now available. You can access everything you need by clicking here***
BECOME A CSEB MEMBER TODAY! 
The CSEB membership includes over 300 epidemiologists, biostatisticians, and students across Canada and internationally.
Becoming a member is easy and affordable!
Be a part of this growing network and experience the benefits of membership, including:
Access to CSEB webinars, workshops, conferences, and travel grants
Notifications of job postings and important events
Professional development, mentorship, and networking opportunities
Contribution to the advancement of your profession
For more information, contact secretariat@cseb.ca or click here.
---
 CSEB YOUTUBE CHANNEL
"Careers in Epidemiology & Biostatistics: Preparting for the Job Market" – A CSEB Webinar presented by Dr. Thy Dinh and Dr. Mark Oremus of the CSEB. Download presentation slides from here.
"Pitfalls of Academic Publishing: What You Need To Know About Choosing A Journal" – A CSEB webinar presented by Jeanette Hatherill. Scholarly Communication Librarian at the University of Ottawa.
---
Want to advance your career and learn marketable new research skills?
Explore what the Population Health Data Analysis Certificate (PHDA) can do for you!
Designed for those who work in health or social sciences fields, this program provides an excellent opportunity to revitalize your current career, earn professional development credits* or get started in a rapidly diversifying field. This unique program offers:
A flexible, fully online format
A diverse set of analytic courses
*Applied Pro D training
Apply now for the Professional Specialization Certificate in Population Health Data Analysis or take up to two stand-alone courses listed below for professional development starting May 2016.
Do you want to develop skills in the use of administrative data?
PHDA01: Working with Administrative Data provides an excellent orientation to get you on the right track.
Learn how admin data is used for research
Develop a data dictionary for your analytic data set
Gain basic statistical analysis skills to work with admin data
Use 'real-world' admin health data and practice SAS skills via our remotely-accessed Secure Research Training Lab
Looking to understand the relationship between place and health?
PHDA03: Population Health and GIS is a great place to start!
Explore the particularities of working with geographic data
Gain valuable skills in Geographic Information Systems (GIS) for population health research 
Learn analytic techniques for disease mapping, assessing population exposure to environmental pollutants, and measuring population access to health care services
Practice hands-on skills using  'real-world' data via our remotely- accessed Secure Research Training Lab
*The skills acquired in PHDA 01 and 03 align with the Public Health Agency of Canada's Core Competencies for Public Health Professionals and are eligible for 10 Professional Development (CPE) credits with CHIMA and CIPHI.
These fully online, non-credit courses are offered as a partnership between Population Data BC, the University of Victoria, Division of Continuing Studies and the Department of Geography.
Note: Registration is open until April 22, subject to availability. Please review program eligibility requirements prior to registering.
For more information and to apply contact:
Maxine Reitsma, Program Coordinator, UVic Continuing Studies
Phone: 250-721-8481 | phda@uvic.ca
---